Home Voldat Automotive est. 1987
The Voldat company started in a little workshop around the corner in Walter street, we have since grown into the biggest independent Volvo service centre in the southern suburbs, working on all models from the early one series right up to latest XC series.
We stock a large range of parts both new and second hand, and if a part is not available locally we can source it worldwide from a
large range of suppliers at our finger tips.
With factory trained technicians there is no job to small or to big that we cannot handle.
From a ground up restoration , to electrical , major or minor servicing to Volvo log book standard, suspension/steering/brake repairs or any other mechanical work that may be required.
If panel work is required we can recommend a number of qualified repairers within the Moorabbin area to carry out this work, both for insurance and private work.
We are truly a one stop shop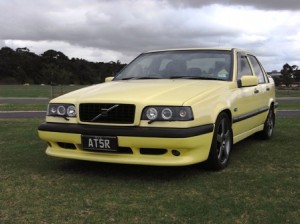 Performance tuning and upgrades.
With the expertise of Mark Richardson of  VP TUNING sourcing parts from world recognized brands such as TME Sweden and IPD America we can offer performance upgrades to your latest acquisition, which can include computer re graphing , exhaust kits, brake upgrades, inter cooler and associated plumbing enhancements, again all done in house at Voldat.
Pre-purchase checks__  Before you commit yourself to an updated model give us a call so as we can give the vehicle the once over by our qualified technicians to ensure you are purchasing a good quality car with no hidden faults.
Business opening times                  Monday to Friday  8am to 5.30 pm       Saturday by appointment only
All major credit cards accepted
LOAN CARS are available on request
Contact email    [email protected]       PH   [03] 95531091         fax    [03] 95323151